Hair and their styling can add to our beauty. There are some good hair days and bad hair days. – Best remedies for Hair Fall
Who does not like to have healthy and beautiful hair strands? Females are usually more focused than men for their hair and maintaining them.Here we have got some best remedies for hair to keep them healthy.
One of the major problems faced by all of us with respect to our hair is their fall. Hair Fall is one of the major hair issues faced by people across the globe.
Across one third of the world's population is facing this issue to change in their lifestyle and eating habits So, we have collected some of the best remedies to fight hair fall.(Best remedies for Hair Fall)
But, before discussing the ways to stop hair fall let us first understand the composition of our hair.
Hair structure: (Best remedies for Hair Fall)
Hair is typically made of protein filaments. The growth of hair is from follicles found in dermis layer.Hair is divided into two major parts:
One that breathes below the skin is called the hair Follicle or the bulb. The bulb is situated in the dermis and their role is maintenance of stem cells. These cells not only help in regrowth of hair, but also are responsible to regrow skin after a wound.
Another part is called the shaft, which is a hard filament type part that grows above the skin. A cross section of the hair shaft may be divided roughly into three zones.
The hair shaft or filament can be divided as follows:
The cuticle, which consists of several layers of flat, thin cells laid out overlapping one another as roof shingles
The cortex contains keratin which is a rod-like structure and a form of protein.
Medulla, is at the centre of the fibre.
Hair color styles
All natural hair colors in the world are the result of two types of hair pigments. Both of these colors  are melanin types, which is produced inside the hair follicle and packed into granules found in the fibers.
Eumelanin is a dominant pigment in brown and black hair.Pheomelanin is the reason for red hair color. Grey hair also called white hairs in local language happens  due to decrease or stop of melanin production. (Best remedies for Hair Fall)
Hair loss or hair fall:
Hair loss/fall is a situation when you keep on falling but at the same time there is no re-growth of new hair. The tremendous hair fall might lead to baldness.
Baldness before a decade was only seen after the 40's of the person, but now this problem is witnessed  in twenty's also. Losing approx to 100 strands a day is acceptable, but not more than that.
But why do we face hair fall issues? And what are the ways to cure the hair fall and other hair related issues.
So , now study the methods to prevent hair fall in detail
Shampoo:
It is really very important to understand your scalp and hair type. Never use too harsh chemicals as it can damage your hairs and hair follicle. Hair experts always suggest using mild shampoo that do ot leave your scalp dry. Dry scalp increases the change of hair loss.
It is advised to wash hair as soon as the scalp feels oily and locks are greasy. Not washing off dirty hairs is another reason for hairfall.(Best remedies for Hair Fall)
Further avoid using shampoo having high content of sulphate and paraben as they can make strands weak leading to hair damage ultimately resulting in hair fall and loss.
So, the first step towards healthy hair is to say no to chemicals and wash hair as soon they are greasy.
2.Conditioners
These are used after shampooing your hair, Conditioners act as a supplement for hair growth.
Conditioners help in detangling the hair after wash. It also repairs the damage of the hair and keeps them smooth as well.
Try to use the conditioner that matches your hair type.
3. Oiling
Oiling your scalps and hair timely gives your hair strength to fight against the damage and pollution.
Oiling on regular intervals makes your scalp healthy and dryness free. It reduces the changes of hair fall by providing nutrients necessary for hair to regrow and become strong
4 Prevent.Heat
This is one of the most specific reasons nowadays causing hair fall. Heat damages the hair and makes the strands weak that leads to hair fall and breakage.
Avoid using equipment that generates much heat while styling. Avoiding doing daily straightening and curling. Try to check more ways to style your hairs but with minimum or no heat.
Always put heat protective serum to avoid or reduce the damage caused by heat
5. Nutrients
Lack of nutrients is another one of the major reasons that cause hair damage and hairfall.
If your body is not able to provide surplus nutrients to the scalp for nourishment of hair.The long term condition of this will lead to lack of nutrients to the scalp that will make the roots weak. Weak roots easily get uprooted and lead to hair fall.
6. Say no to chemicals
Chemical treatments lead to hair weakening and leading to hair fall. Avoid chemical treatments and color to make your hair healthy. If you are planning to have some chemical try then check different options available in the market and opt the best suitable for your hair health.
Check out some quick and easy natural remedies for hair fall. You can easily prepare these remedies from the things available in your kitchen and house.
Hydrate your locks
Yes, hydrating or having water is a remedy for almost everything. Having sufficient amount of water in a day can keep your digestion on track and remove toxins from the body. A hydrated body is very efficient in transporting nutrients to all parts of the body and hereby reducing the hair fall
Aloe vera
Applying aloe vera on the scalp works miraculously on the skin. It cures any infection rooting on the scalp making it healthy. Aloe vera gel treats dryness of the scalp reducing hair loss. Aloe vera gel also boosts the hair loss. It also cures itchy and flaky scalps.
How to use aloe vera for healthy scalp and good hair?
Take a leaf of aloe vera and take out its pulp. You can also use aloe vera gel.
Apply this on your scalp and hair for 30 – 45 minutes
Wash with normal water and apply serum.
Onion Juice.
Onions have antibacterial properties which makes it a great ingredient to cure any bacterial infections. Applying onion juice helps in fighting the scalp infections and increases blood circulation to the scalp. Increased circulation helps in reducing hair fall and promotes hair growth
How to use it? (Best remedies for Hair Fall)
Take an onion, peel it and grate it.
Now take the grated onion and extract all the juice from it.
Apply the juice to your scalp with the help of a cotton ball.
Keep the juice for next 30 minutes and rinse off with normal water.
Indian Gooseberry (Amla)
Amla is one of the oldest remedies used for healthy scalp and long tresses To cure hair fall losses all you need is to eat one amla daily. Eating one amla daily is sufficient enough to treat your scalp and hair.
Amla has got anti -inflammatory and exfoliating properties. It helps to promote faster growth of hair, maintain a healthy scalp and prevents premature greying.
How to use it?
Use amla powder by mixing with lime juice.
Apply this paste over your hair and leave for an hour.
Rinse with normal water.
Honey and Curd mask.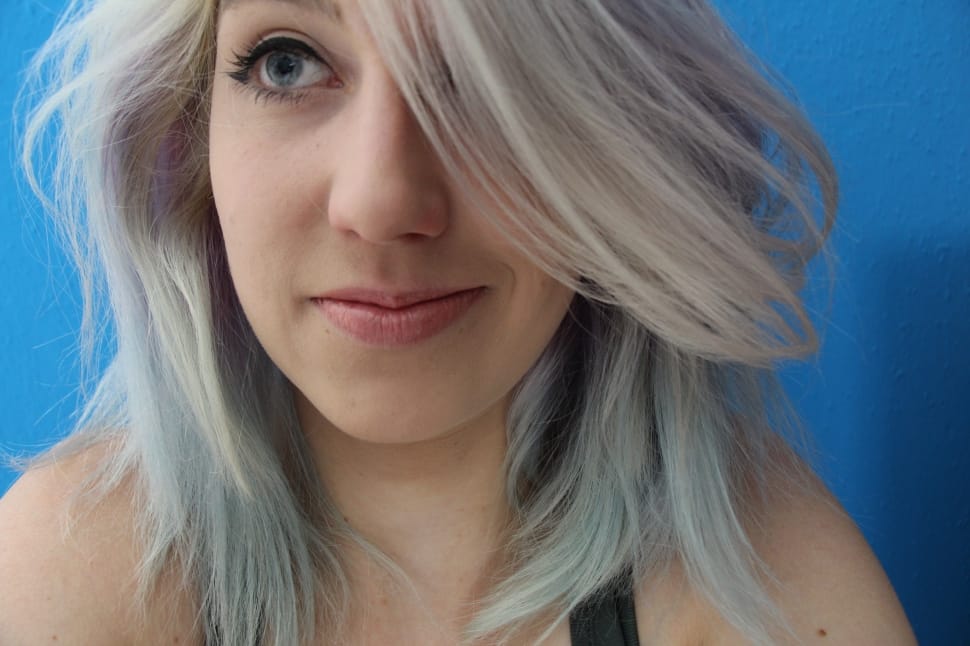 Honey provides nourishment to strands of hair and curd cures skin issues in the scalp. Curd cures the dry and flaky scalps.
How to make this mask
Take a bow and add two tablespoon of curd and 1 table of honey and mix them well.
Apply this paste with a brush over your scalp.
Keep this mask for 30 minutes and wash with Lukewarm water followed with mild shampoo.
Other small tips to prevent hair loss are:
Oiling, timely washing, conditioning and hair serum
Always use wide tooth comb to brush and detangle your hair
Never comb your wet hair
Never use tight hair band and styling
Include foods like carrot, spinach, egg, fish, lentils that are great source of protein and iron
Avoid using hot water while washing hairs.
Stress less- taking a lot of stress reduces your scalp and hair health
Happy hairs to Happy Face.
For any further queries write back to us. We will share detailed information against your query.